Marcia and I are grateful for the many blessings we have received in our lives. Yes, we would have some things be different than they are, but life goes on. We cannot decide what others choose. We trust God.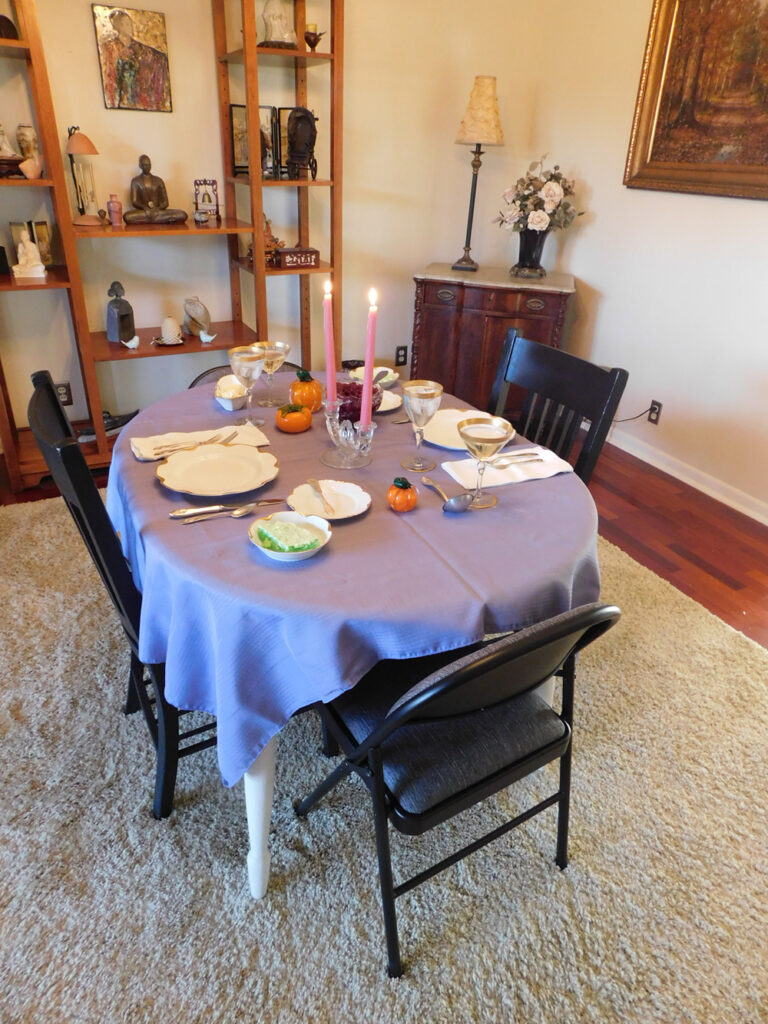 So, we enjoyed together, the two of us, the preparation of our Thanksgiving dinner. Marcia was the wonderful, loving chef that prepared many of her family's traditional dishes. And to boot, we had apple pie as desert. The food was presented on Blacklidge family China and bowls and served with Blacklidge Sterling Silver tableware. We felt the presence of ancestors from both sides of our family. They shared with us the time together.
At the same time, we pray for our country and the world. We pray for protection and blessings for those we dearly love.
Now we move on to the Christmas season and recognition of the birth of Jesus Christ, our Savior and Guide.