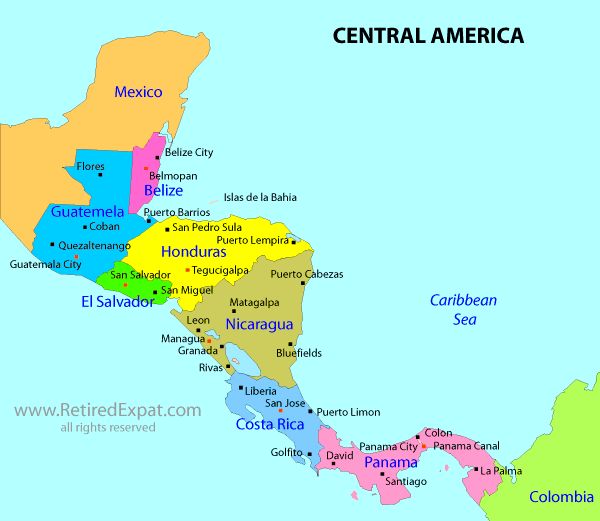 The hordes may be coming.
Venezuela may seem far from the United State of America, but is it? We are already seeing thousands of people migrating north through Mexico from the Central American countries of Guatemala, Honduras, El Salvador, and Nicaragua and an already large number from Mexico itself. The southern border of the United States has been historically porous; millions have crossed it illegally and are literally hiding out somewhere in our country. It has been reported that over 100 countries are represented presently in our detention facilities, so people we know nothing about are coming from all over the world.
And why the concern about Venezuela? Venezuela is a failed state. Millions have already fled that country. They have gone mostly to Brazil and Columbia and, yes, to the United States of America one way or another. Columbia sits at the southern end of Central America as the north most country in South America and adjacent to Venezuela. Are you beginning to get the picture. There will continue to build a pressure for large populations to migrate.Where will they want to end up: the USA, the land of milk and honey.
Big problem. Too many people. Our social structure will be irreparably damaged by the needs and wants of thousands upon thousands of people we know nothing about. But now there may be a greater worry. Contagion from Venezuela's economic meltdown is starting to spread to neighboring countries — not financially, but literally in the form of potentially deadly diseases carried among millions of refugees.
Venezuela's health care system has collapsed. That country has become an incubator for malaria, yellow fever, diphtheria, dengue fever, and tuberculosis as well as for AIDS. Measles has returned. Dr. Irene Bosch, a research scientist who has studied infectious diseases in Columbia and Venezuela with the U.S. National Institutes of Health has said the current picture is one of a "perfect storm condition for a catastrophic medical situation". People are contracting more than one disease at a time.
Since 2014, over 2.3 million Venezuelans have left that country. After Brazil and Colombia have had their fill, you can bet eyes will be turned northward past Central America, past Mexico, and become focused upon the United State of America, if they have not already.
If we want to keep our country, we must do whatever is necessary to prevent migration of millions from south of our border into the United States. The caravans are really tokens of what will come. Most are young men: uneducated, unskilled, and non-English speaking. Few are women and children or families. Doubt this? Just look at the pictures we seen every day in the media. Democrats seem to be totally, or more likely politically, blind to the truth about who is in those caravans.
In truth, we do not need more and more immigrants. The time for massive immigration into the United States is long past. Yes, we have tens of thousands of job openings. The need is for skilled and/or educated people to fill those jobs. That is not what is in the caravans. We need to focus on training our own citizens, not importing from elsewhere. That is what will keep America strong.